This article is the intellectual property of Takeshi64.

To edit a page, simply leave a message on my talk page. Please go to this page and type in "Final Ninja 2.0" to start editing!

Ninjas guard this page.
This page is property of RSK. Please ask in the article comments or on her message wall before making ANY edits.
Proceed with great caution while editing without permission, or the ninjas will be sent to duel you...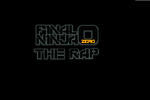 Fried Ninja is a rap song based on Final Ninja Zero created by Random-storykeeper and Takeshi64.
History
Frustrated by the difficulty levels of playing Final Ninja Zero one day, Random-storykeeper decided to write a rap song about it. After bringing up some of the lyrics on chat, Takeshi64 offered to help as well as make a video to go along with the words.
Song
Please excuse the bad quality. It was made in much better quality, but the size was too big.
Lyrics
Takeshi from the academy in twenty twenty-eight,
Shutting down the Pharma Corp so Boshi meets his fate.
Hands like silver, at the speed of light,
Blitzing ninja stars before the SWATs have him in sight.
Combined with Cyber Samurai the win is pure delight.
And even in a holding cell he still puts up a fight.
Hey! Oh! He's sliding down a wall,
Shooting every target down to take his curtain call.
Takeshi is the ninja bound with honour and might,
Breaching through each fortress never giving up a fight!
And should there be a moment when he happens to die,
Then say it like you mean it, ninja (1 2 3 4) – HAI!
When going to the exit lift, you'd better beware,
That creepy guy called Maxwell Merlock's lurking down there.
Takeshi shoots his ninja stars till Merlock's almost dead,
Before he starts to finish him, he finds that Merlock's fled.
Lurking in the twelfth arena hidden by stealth,
Are enemies that in a flash can drain all of his health.
Takeshi from the laboratory, in one piece more or less,
Took down Dr. Boshi leaving nothing but a mess.
Mission 14 in Warehouse 3,
Tricking out the snipers just to reach the factory.
Sentinel bots, lasers galore,
Seeking all the sushi that no ninja can ignore.
Deploying either mines or guards which one will you choose?
Whoever does should take to heart that they are set to lose.
Meeting Lady Snow Fox in her Simian suit,
Taking down the enemies before they can compute.
Takeshi finds the generator,
Snow Fox stays in place,
Once he shuts the forcefield down they soon begin to race.
Knocking down mine after mine racing 'cross the map,
Making sense of what's around - except for Merlock's trap.
Merlock takes them both alive while laughing evilly,
"I want my little ninja fried and served right next to me!"
But ninja stars take out the orbs with drone mines to the head,
The villian cackles his last breath and Maxwell Merlock's dead.
More SWAT units, sentinels and rotators appear,
But nonetheless Miss Snow Fox and Akuma's guards are here.
One by one they kill their foes to try and get across,

The dock that they had first set on – and get out – LIKE A BOSS!
Ad blocker interference detected!
Wikia is a free-to-use site that makes money from advertising. We have a modified experience for viewers using ad blockers

Wikia is not accessible if you've made further modifications. Remove the custom ad blocker rule(s) and the page will load as expected.