File:DAB logo.pngThis page belongs to Monkaap and the DAB.File:DAB logo.png
don't edit it without premission.
I warn you
Rubble Trouble Caïro

Please add an image!

Information
Levels:

30

Game Type:

main game

Genre:

puzzle

Controls:


mouse

Prequel/Sequel:

Rouble Trouble New York, Tokyo and Moscow
Tools
Nitro
Blocks
Destroyable structures
Sacred tomb
Pyramid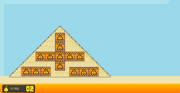 Pyramids are simple structures and contain 15 Nitros inside.
Temple of Nod
If you destroy the temple of Nod, kane appears and kills you with some tiberium.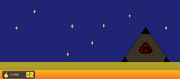 Water-tower
Archeologist camp
Small sphynx
Giant sphynx
Camel farm
New Tools
Pirate Tanks
The Pirate tank is just like the ordinary one, except it fires pirates/cannonballs.
Ad blocker interference detected!
Wikia is a free-to-use site that makes money from advertising. We have a modified experience for viewers using ad blockers

Wikia is not accessible if you've made further modifications. Remove the custom ad blocker rule(s) and the page will load as expected.